A week or two ago I ordered a load of Cinquecento parts from a Polish web site, with the conversion rate it works out a couple hundred pounds cheaper than even the cheapest of Fiat dealers !
Today I got home from work and was greeted by this.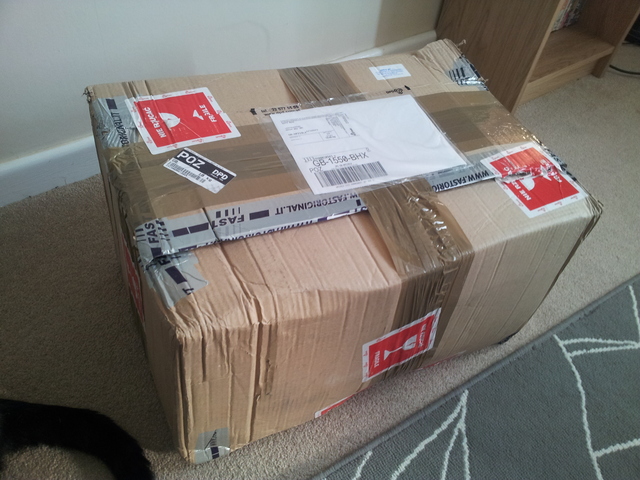 After spending a few minutes fighting with a mile or two of bubble wrap I had all these shiny new goodies laid out on the floor.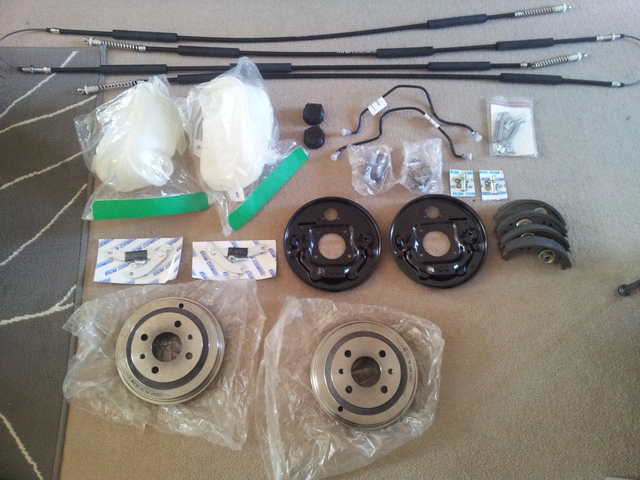 As you can see the back brakes are being replaced with all new parts, along with the header tank from an MPI Seicento as they are better looking than the SPI Cinquecento ones, I got two as the one in my green Cinquecento is tired along with a new handbrake cable. All that lot only came to just over £100 including delivery and they are all genuine Fiat parts!