Only had a few hours tinkering on the car this weekend, but managed to get a fair bit done.
My main priority was to remove all of the seat belts, as I couldn't really clean them properly whilst fitted to the car. Removing the rear seat belts with the rear seats fitted would be almost impossible, so these had to also come out. I very quickly discovered that the four bolts (two on each side) that bolt upright section of the rear seats to the car were seized solid, and to make matters worse it appears Im not the first person to try to remove these bolts, as one of the bolt heads had been sheered off already, great…
After a good dose in Plusgas the bolts decided to cooperate, and came out with no issue at all. The remaining bolts all got the same treatment, and rather unusually all came out without any fuss, nice !
After a very short period of time the Cinq was looking a little sorry for itself.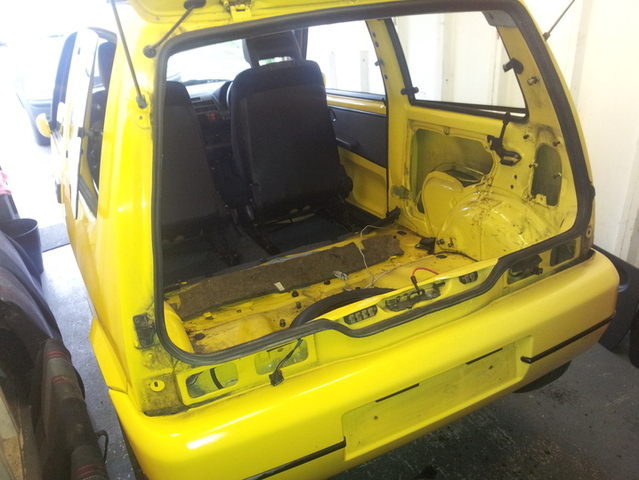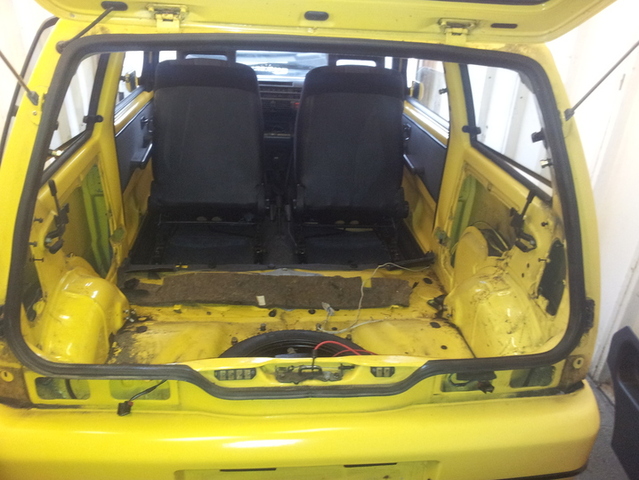 I had removed the rear lights and also started removing the rear bumper, but unfortunately some of the bolts were really seized and will need to be left a few days to soak in Plusgas.
I then turned my attention to the seat belts, which were very grubby ! After left to soak overnight in a bowl of stain remover  they were still looking a bit grim, so I left them to soak another night. They still looked a bit rough so I went at them with some upholstery stain remover and a nylon brush. The amount of dirt which came out was unbelievable, the water turned dark brown ! They are still not perfect and will need another going over, as the mould has left a fair amount of dark spots.
They look better in the photo than they really are, but still a million times better than they started.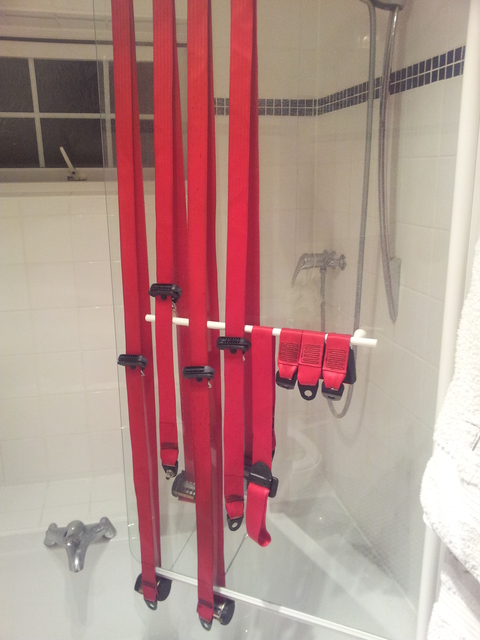 Hopefully I can get the bumper off next weekend, and try to gauge exactly how much rust is lurking under there…