I would love to crack on with the welding, but unfortunately the family member who is going to assist is busy until the start of July. So I decided to crack on with some of the other jobs which need doing, including having a look at the condition of the engine.
First up the air box had to come off, it's only held on by a couple of bolts so that didn't take long.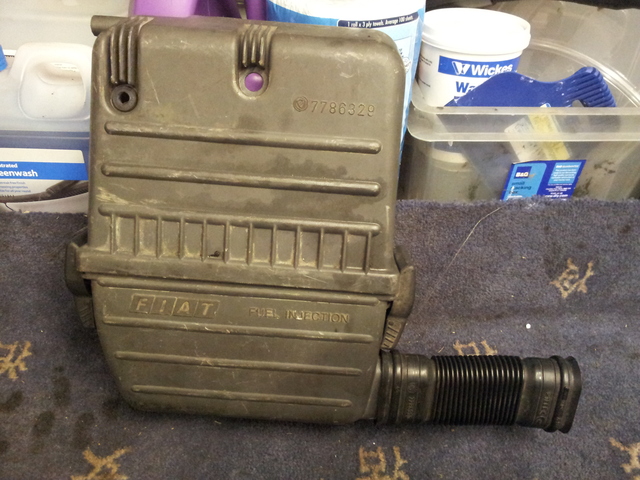 Next up was the cam cover, this is bolted down with about half a dozen bolts which all came out OK. You can see in this photo that the rocker cover gasket has been leaking, the front of the engine is a right oily mess !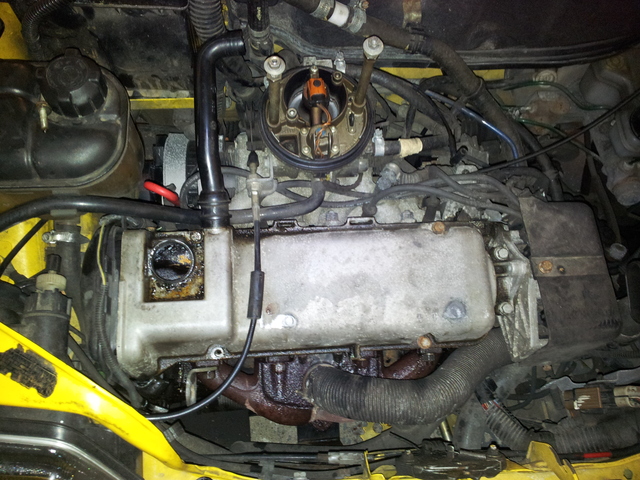 I was pleasantly surprised by the condition of the camshaft and how clean the top end was looking, you would never guess that it had done 100k miles !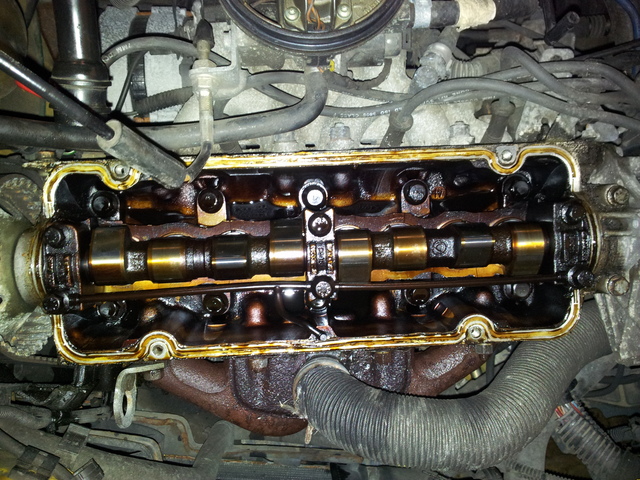 I plan on giving the cam cover a good clean and polish, it's condition is good and should clean up nicely.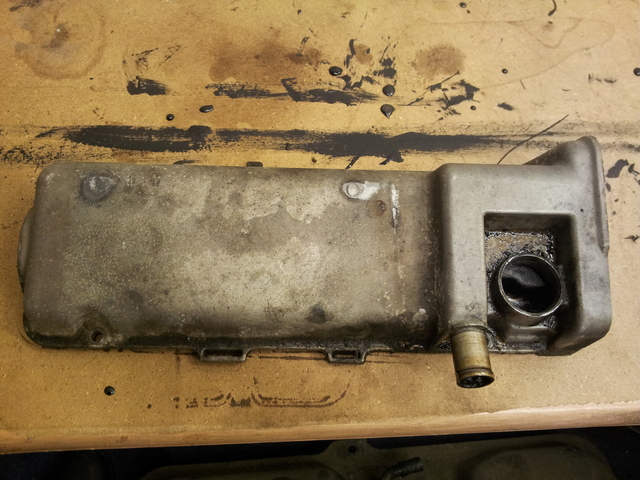 A splash of degreaser and it was looking better already.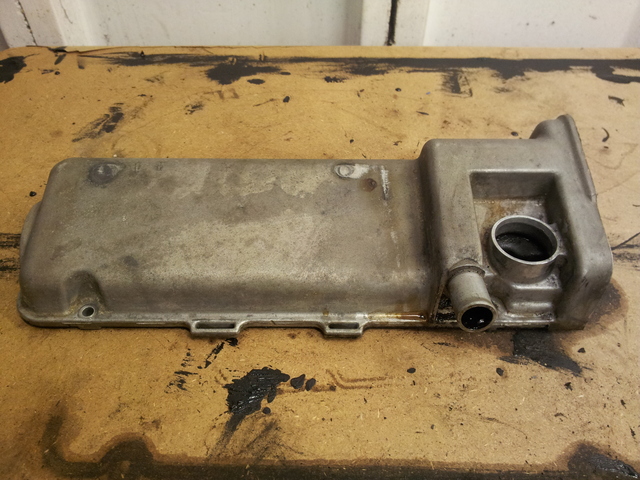 By this time it was getting late and didn't want to annoy my neighbors by polishing the cover using mops on an electric drill. I will do this another day, but I did replace the scabby gear knob.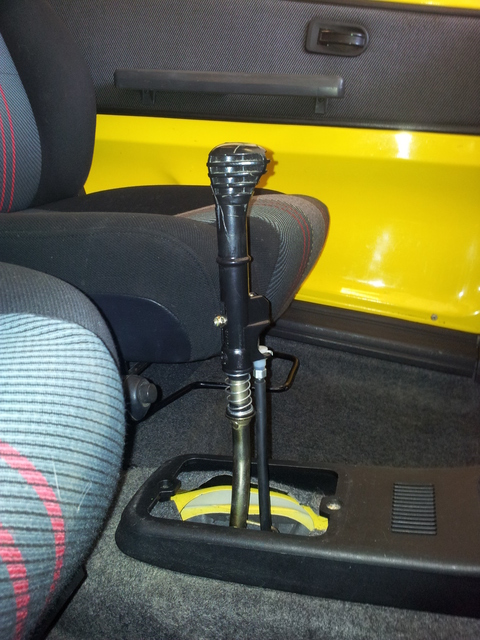 Andre had a spare gear knob which he kindly gave me, I managed to source a great condition original gaiter as well which finished it off nicely.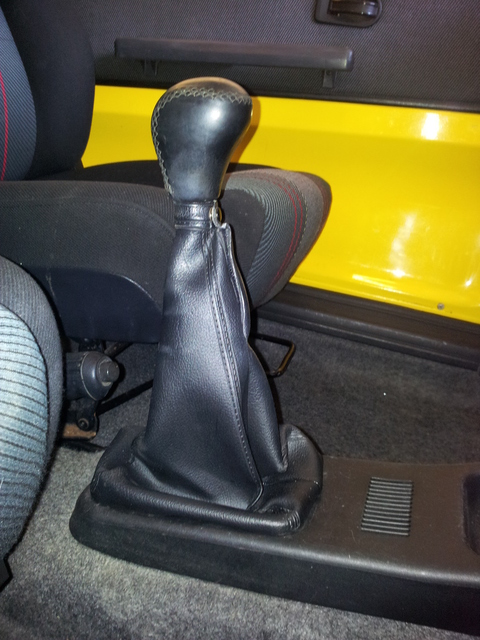 I came across a guy not too far from me breaking a Cinquecento sporting, it had some issues with rust and the paint was a bit of a state so I can't blame him for breaking it. I managed to get quite a few great condition parts for this project from him, including door arm rests, a yellow sporting front bumper with no cracks, the gear gaiter shown above, like new matching rear lights and a few other bits and bobs I needed for my green SX