I popped out to the garage this evening to put away my recent delivery of detailing products and before I knew it I was kneeling on the floor swearing at the rear drum brakes ! It's amazing how easy it is to get distracted by the car and end up loosing an hour or two pulling parts off of it.
I had removed the drums on my other Cinquecento so knew what was hiding inside, along with the technique required to get the drum off. The best method I found was to screw a couple of bolts in to the two smaller holes left by the locating pin and and securing bolt.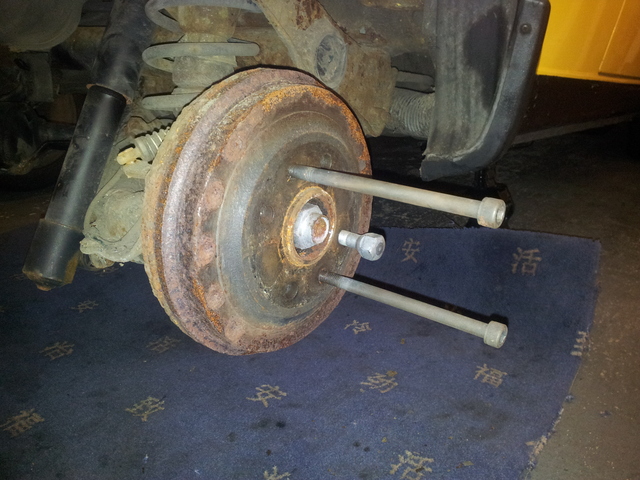 You then slowly screw each bolt in to the drum, gradually the drum is pushed away from the back plate and eventually pops off.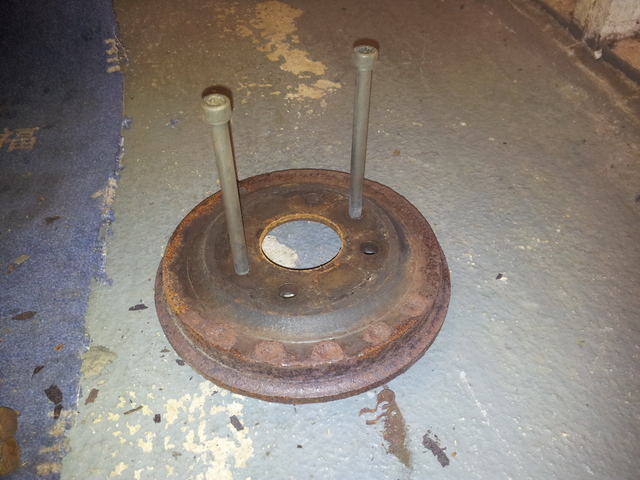 You are now left with the inner workings exposed, now this brake had been dragging and when the drum popped off it also pulled one of the stuck shoes with it, which you can see here.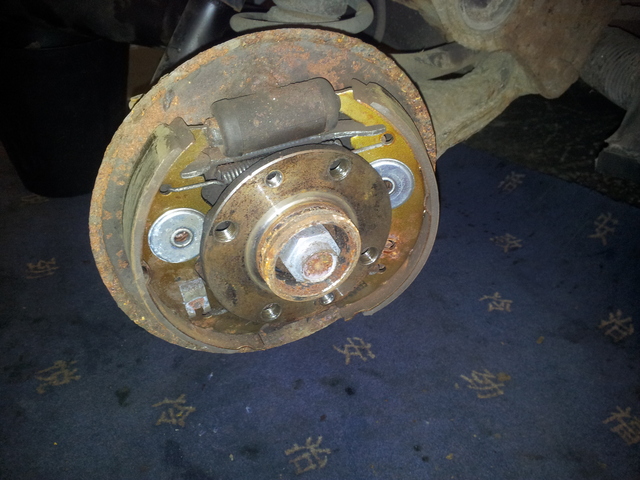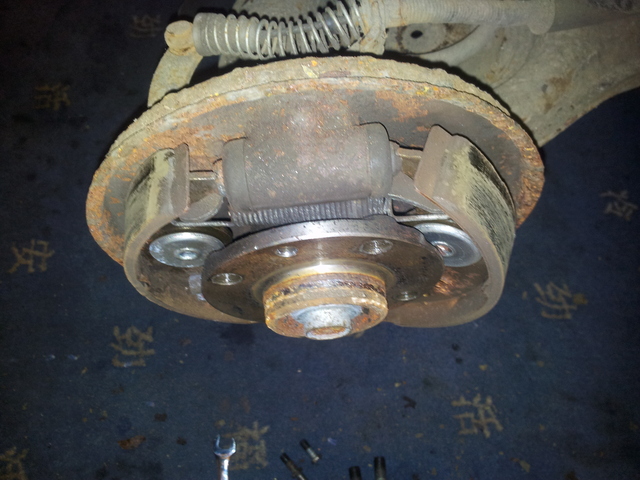 Now the hard part, which is removing the two return springs, one at the top and one on the bottom of the shoes. After a few choice words along with a bit of huffing and puffing the springs were off, the shoes then came out easy as pie.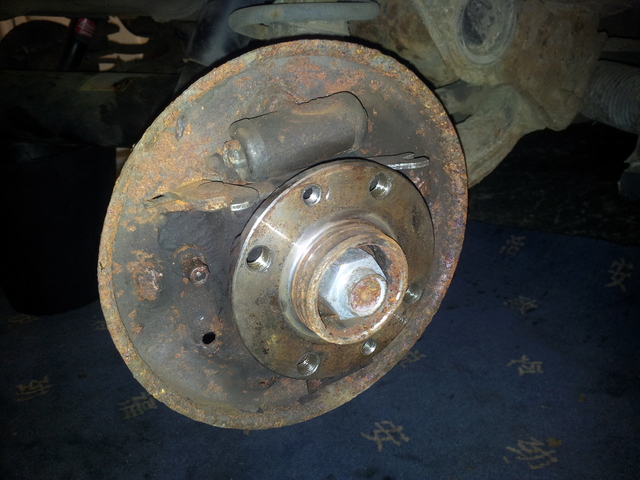 Next in line to come off was the hand brake actuator, as I expected this was seized solid and is a common problem on both the Fiat Cinquecento and Seicento. Unfortunately to remove the actuator the brake cylinder needed to come out, the bolt connecting the brake pipe to the cylinder was seized solid. I decided to just cut the brake pipe near the very end that way I can easily make another and use this one as a template, I dare say it had gone porous anyway. A couple of bolts later and the cylinder was off along with the actuator, this left me with just the back plate attached to the car.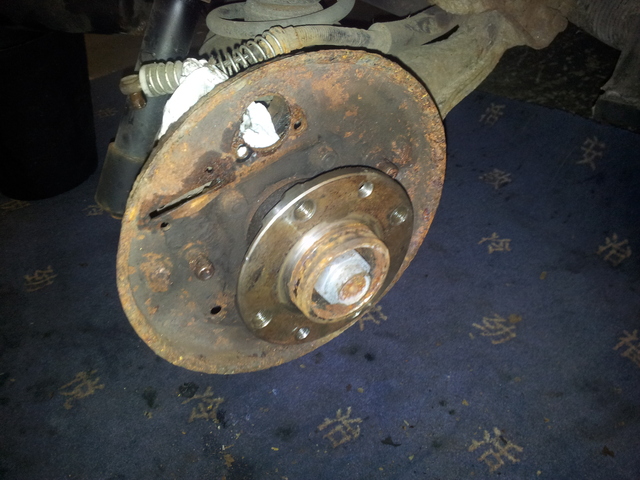 Drum brakes are very simple yet very effective, these are all the parts which made up the drum brake.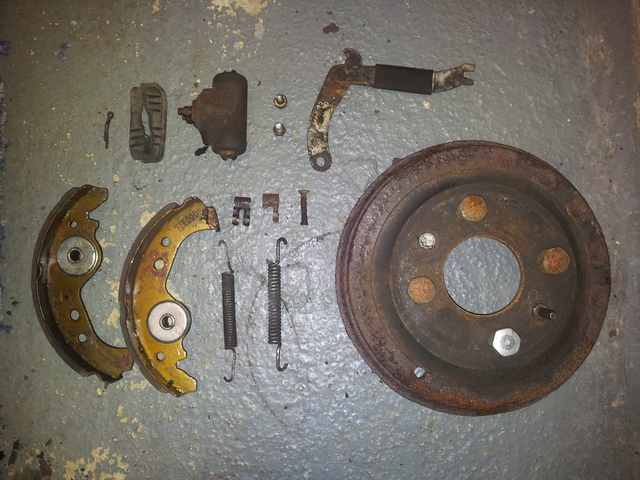 The majority of these parts will be replaced with new ones, the only part I will refurbish is the drum as it only has a bit of surface rust on the out side, there isn't even a lip on the inside!
So my trip to the garage to put away some detailing products ended up with me completely stripping down one of the drums. Still it beats watching Eastenders !