Today the car was collected from Andres lockup and brought back to mine.
The day started at about 9:30am when I met Andre at his shop in Stevenage old town. It wasnt long before I got a call from the compnay transporting the car to say they was just outside. Andre promptly opened the lockup, giving me the first glimps of the car in a couple of weeks.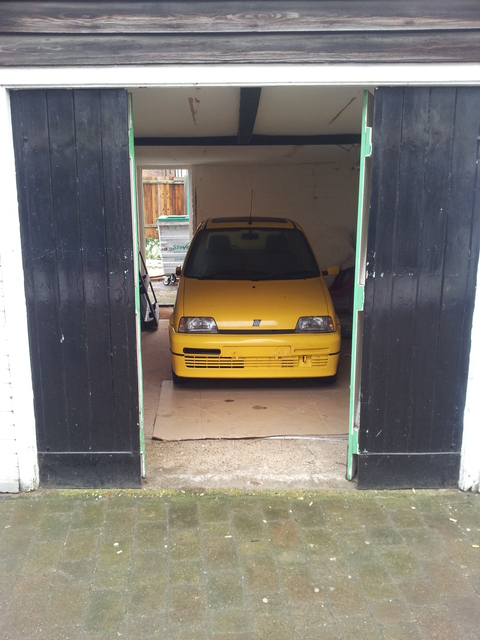 Fortunately Andre had recently pumped the tyres up, so it wasn't to much trouble pushing the car out to the closely awaiting truck. It wasn't long before the car was loaded on to the truck and tied down.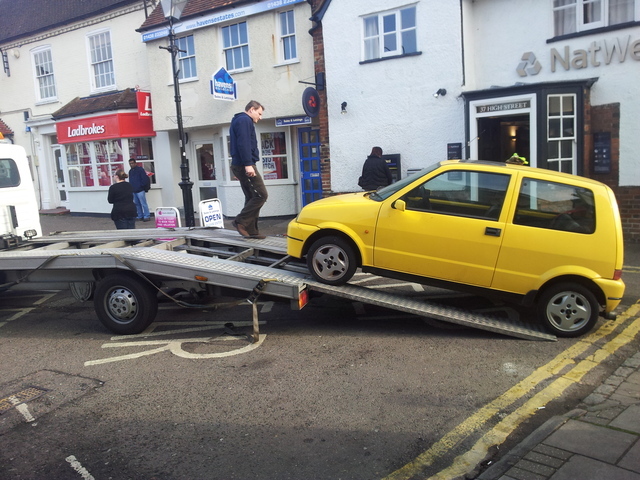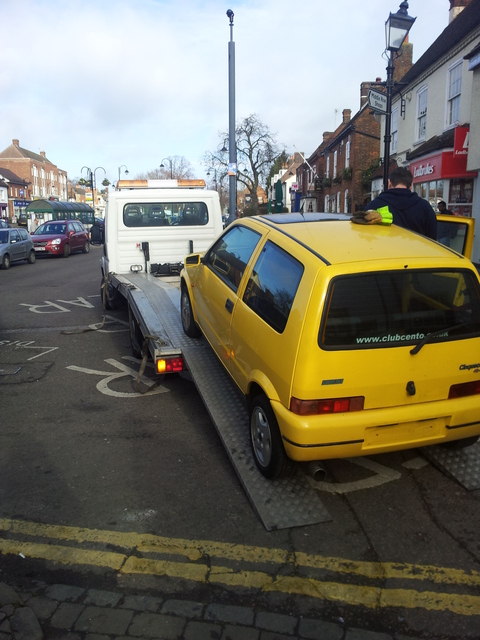 Last couple of straps to stop it rolling off.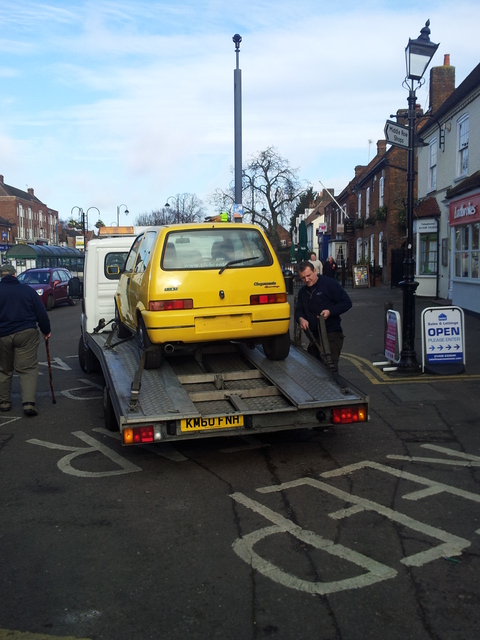 The delivery driver promptly jumped in his truck and went on his merry way. After chatting with Andre for a few minutes and sorting out the paper work, I was then to head back home and try and beat the truck. Even with a bit of spirited driving he still beat me by a few minutes, fortunately traffic was clear, I hate traffic.
We managed to get the truck around to my garage, which is always a challenge as people seem to park their cars in all sorts of odd places around here. Got a quick snap with it on the truck.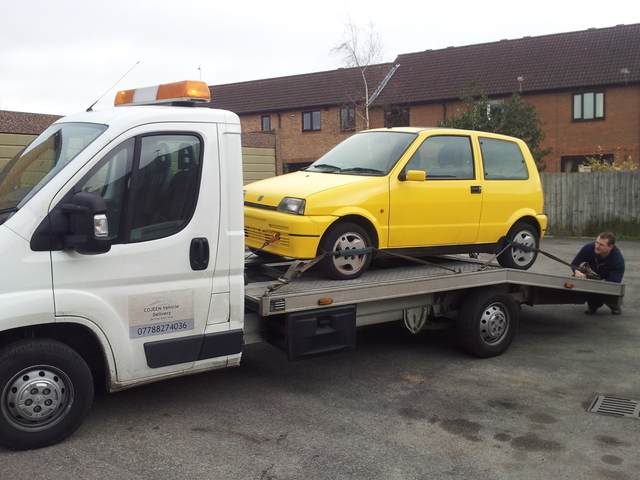 The car was promptly off loaded, and sat safe and sound on my drive way.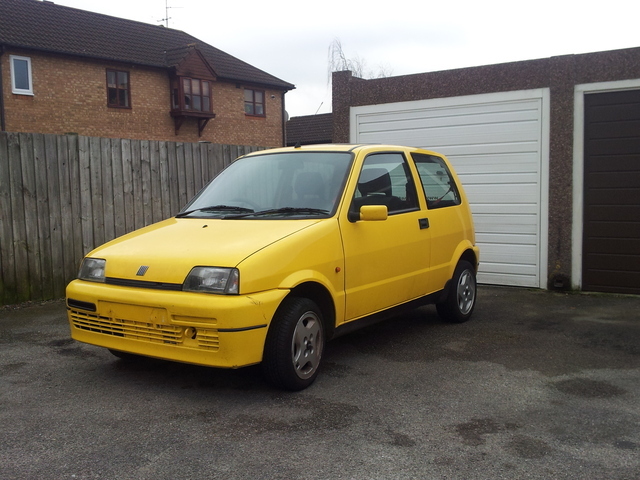 It turns out I got a bit of a deal with my transport costs, it was the guys wife that quoted me for transport on shiply. It turns out that she though Stevenage was just outside Aylesbury, so quoted me £42 to move the car, thinking it would be a nice easy little earner ! The driver said it should have been £80, he was good about it though and didn't try to charge me any more. Result !
These are the main issues the car has:
Head Gasket has gone
There are a couple of rust holes in the boot
It has had a bump at some point, so has a bit of a dent in the rear wheel arch.
Where the car has been sat for a while, the interior is a tiny bit mouldy..
I grabbed a few shots of these main problem areas.
2. Rust !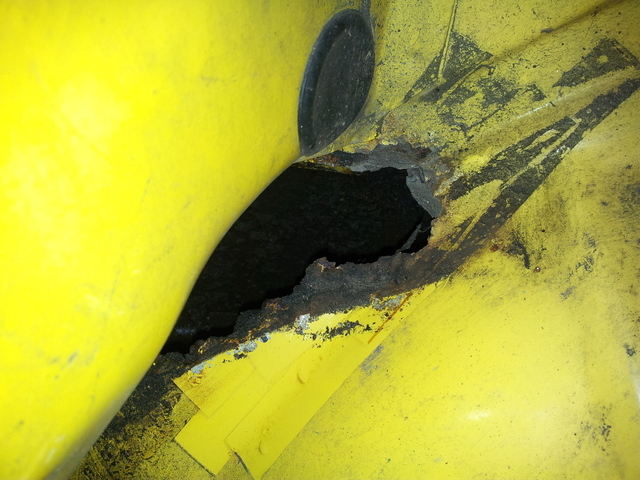 As you can see tape was stuck over the hole, not sure if that would go down well at an MOT !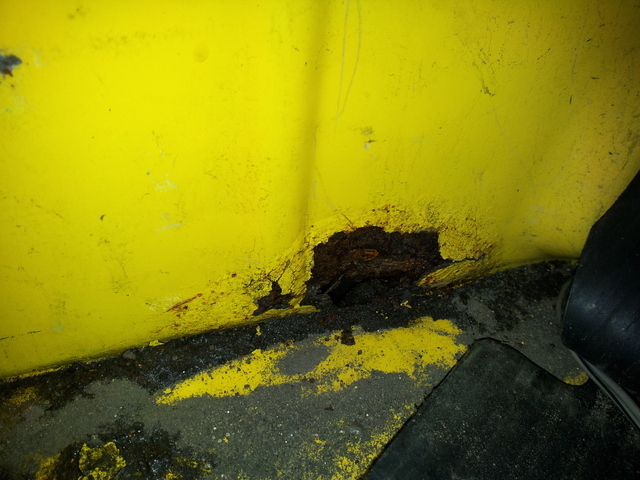 Smaller bit of rust forming on the inner wheel arch.
3. The slight bump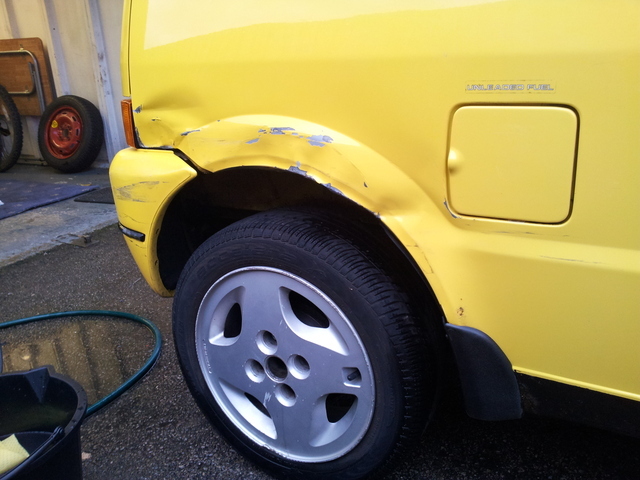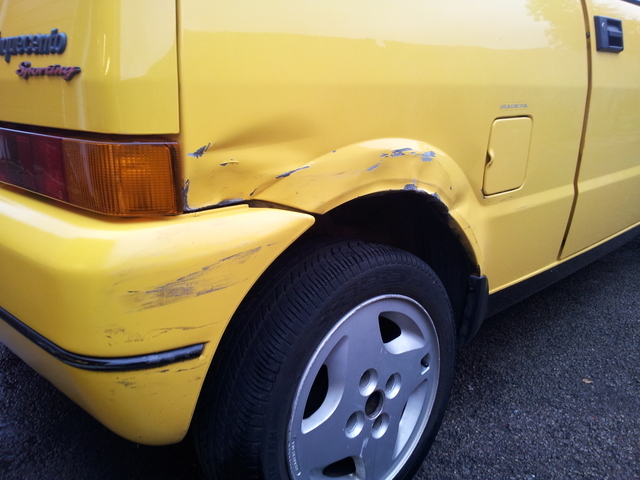 This is one issue I will get done by a professional, as panel beating and painting is a bit of a black art. Ideally I want the exterior to look as good as new once it's finished.
4. The tiny bit of mould…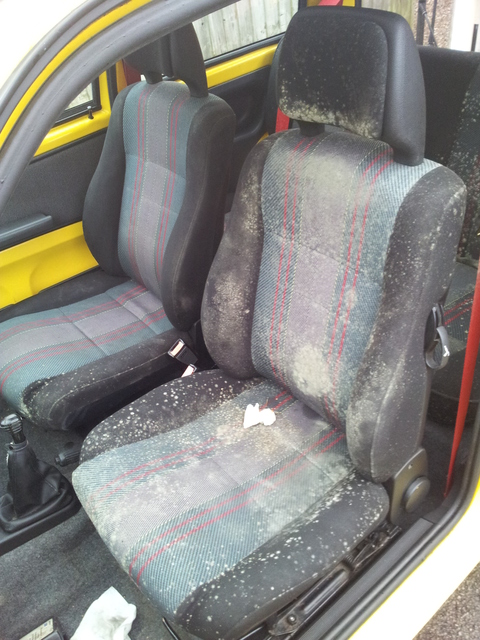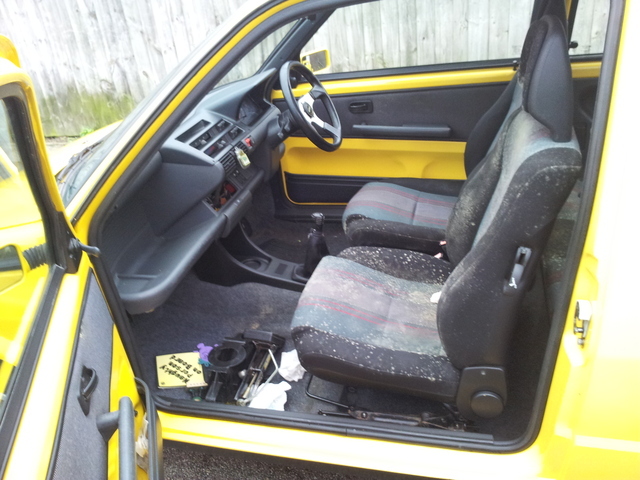 Task number one for today is to give the exterior of the car a good wash. It has a thick layer of dirt and dust from where it has been sitting for the last year. I generally use the two bucket method. It came out really nice !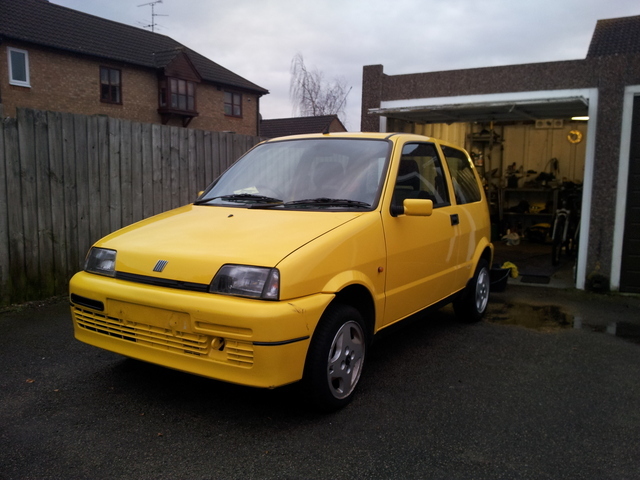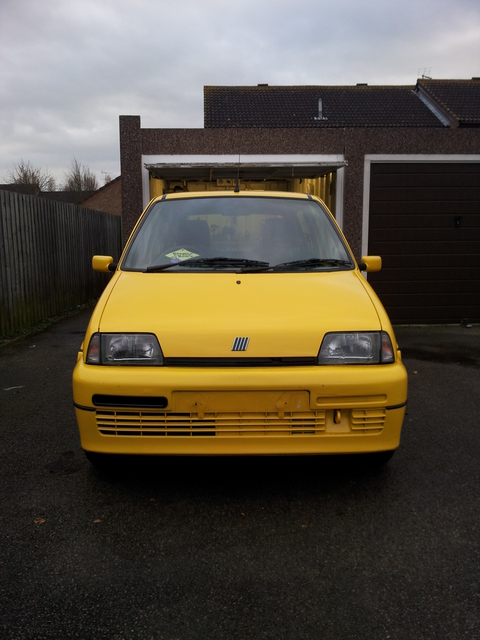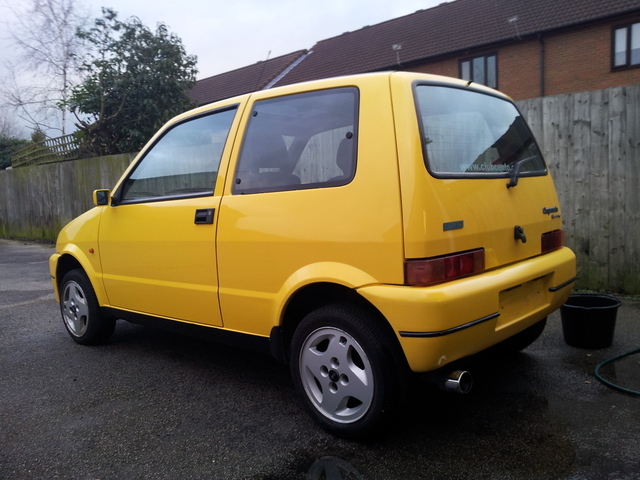 The observant of you might have noticed the nice shiny tail pipe, that's because this car has a Supersprint performance back box fitted. It should give it a bit more power and a nice sporty sound.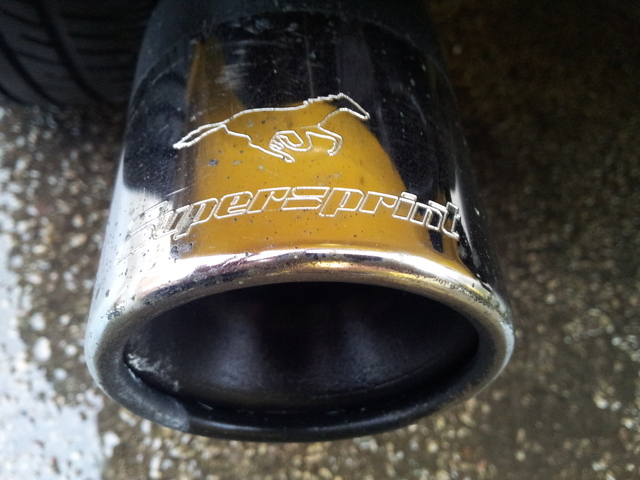 I struggled to resist giving the car a polish, as it will sit in the garage for a while it will only end up dusty again. It did get a quick once over with some Autoglym SRP.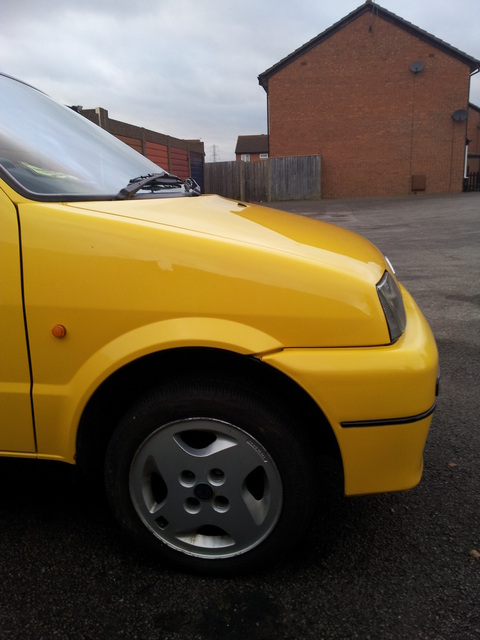 I was really impressed with how well the paint looked, it still has a nice deep shine !
Minty was getting jealous that she wasn't getting all of the attention, so I grabbed a couple of quick shots of the pair of them together. Now Fiat, Minty is clearly green, why you think she is a shade of Yellow I have no idea !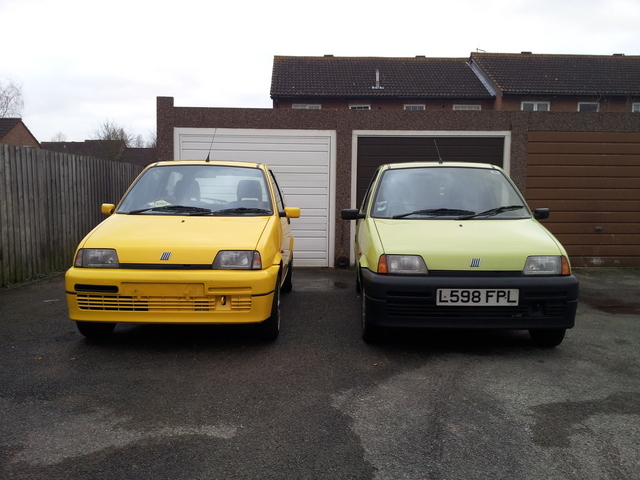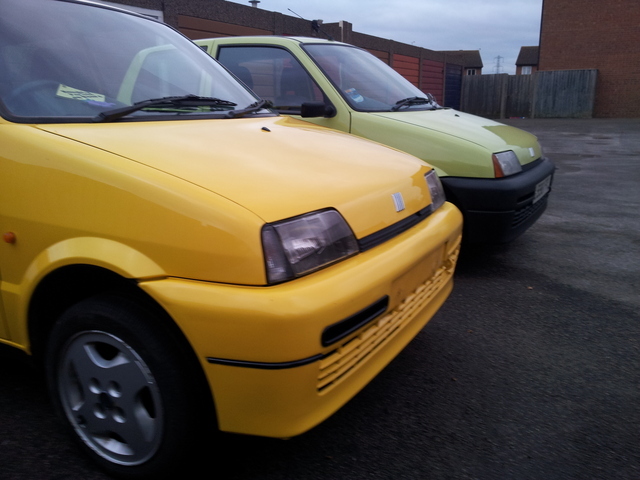 By now it was starting to get dark, I can't wait for the summer and the long warm evenings !
The yellow one has been named "Francesca" or "Fran" for short.
Fran was then pushed back in to the garage, and tucked up for the night.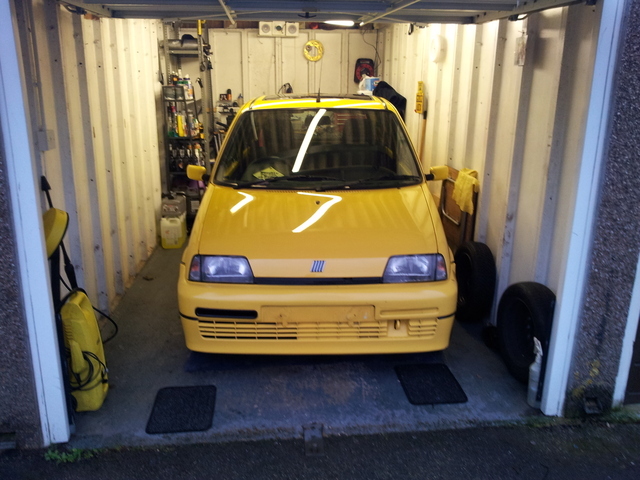 I plan to hopefully give the interior a good clean on Sunday, so check back here soon .