It has been a while since I have had time to spend on the car, I have not been able to get hold of a welder and didn't really want to start working on the engine in the garage as I wanted to flush out the cooling system first.
Last week an advert popped up on the Fiat Forum for a chap selling a bunch of parts from a Fiat Seicento Schumacher edition, including a complete rear beam with suspension and brakes still attached for £20 !  It was up near Leicester but for £20 it was worth the drive as it was straight and only had a bit of surface rust.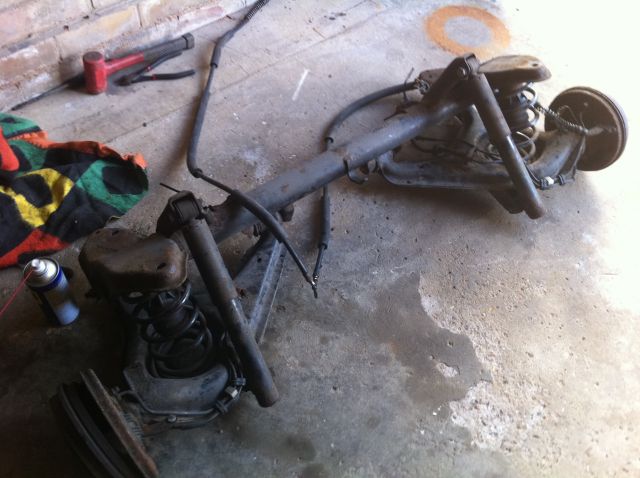 On further investigation it has ABS hubs still with the sensors attached, they seem in good working condition so I will sell them on ebay as they are of no use to me. The whole lot came off a running car so the brakes, springs and shocks are in good condition, I guess I will know if the shocks are any good once I remove them from the beam.
I wanted to get the car out of the garage to hose down the rear underneath of the car, it was the one thing I forgot to do before putting it in the garage, the dirt was making it hard to see where the rust ended and the car started. It took a bit of man handling to fit the beam complete like this, but with a helping hand from Kelly we got there in the end. It was nice to get it out the garage, I though it was going to be stuck in there forever !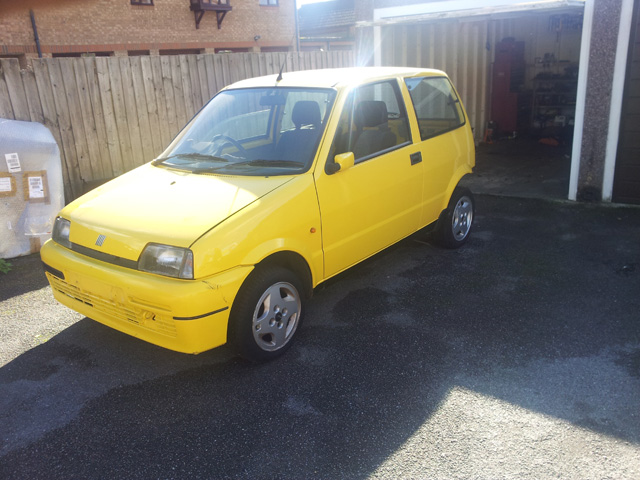 I had a go at the aches and underside with a pressure sprayer and some strong pre wash, it quickly shifted the dirt and revealed the corrosion in the inner arches was not quite as bad as it seemed, although as you can see here it is still quite bad.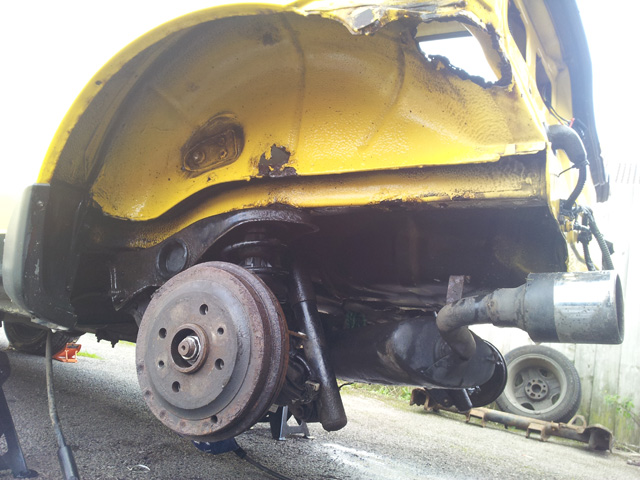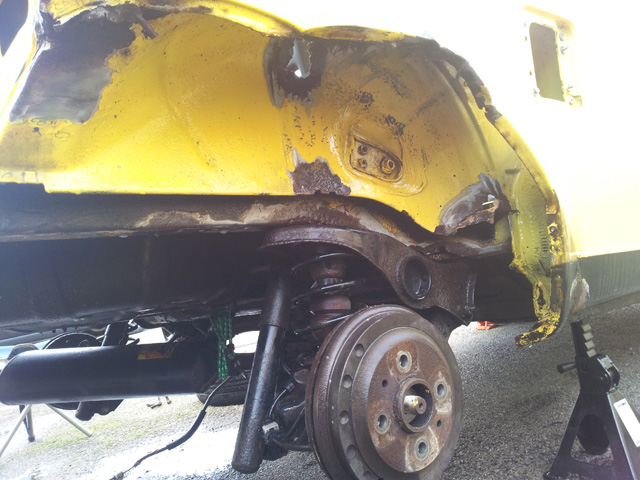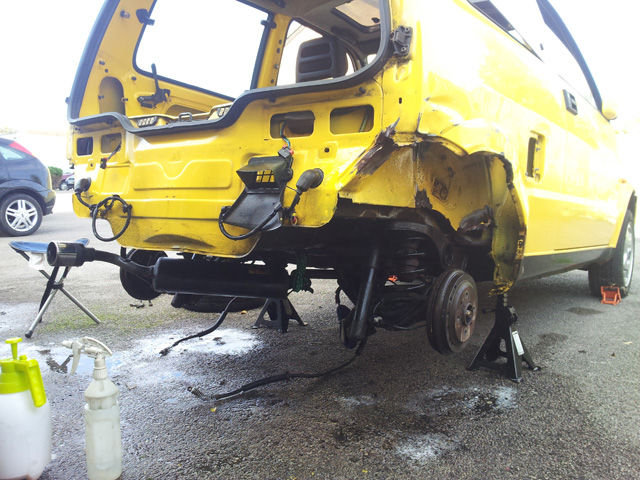 I like the look of cinquecento's with the rear bumper off.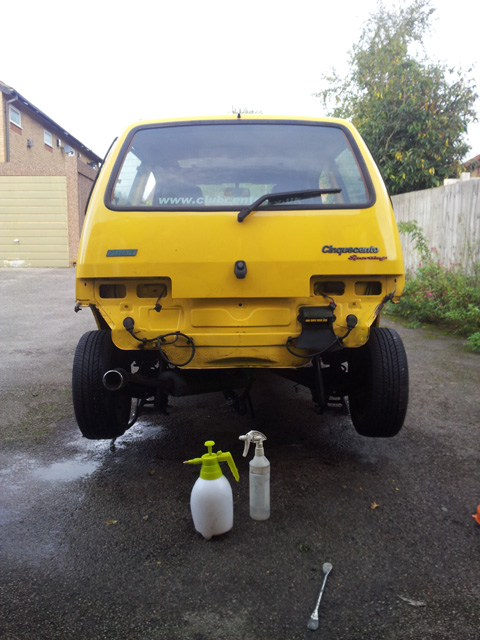 So that was my weekend, the car is now back in the garage waiting to come out to have the cooling and oil systems flushed, so I can then change the head gasket and anything else the engine will need. Hopefully I can get hold of the welding gear and work on the car over the winter.