Decided it was time to have a crack at removing the rear bumper, having done this before on my other Cinquecento I knew what to expect and didn't get any serious surprises. The only problem I had was removing the four bolts which hold the bumper mounts on to the car. Even after day of soaking in Plusgas they wasn't cooperating and I didn't fancy getting the blow torch involved as I have read that underseal is rather flammable…
I Ended up cobbling together a 4 foot breaker bar out of various bits I had in the garage, and using some caution was able to remove three of the four bolts ! Unfortunately one decided to round off and needed to be drilled out, but I won in the end and the bumper was off.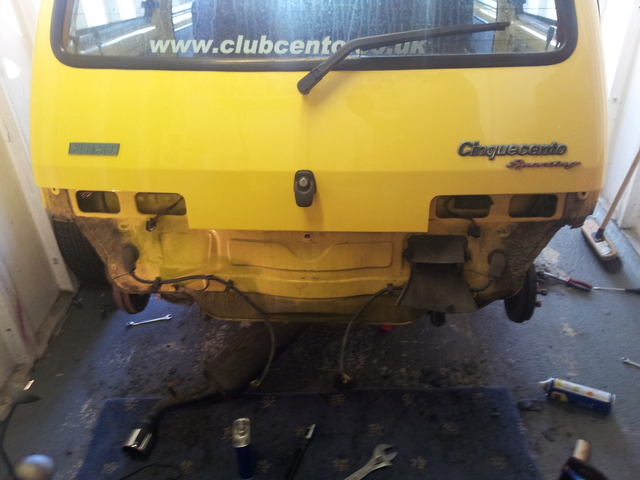 The bolts holding the mounts to the bumper were well and truly seized, even after a lot of soaking in Plusgas and a bit of this…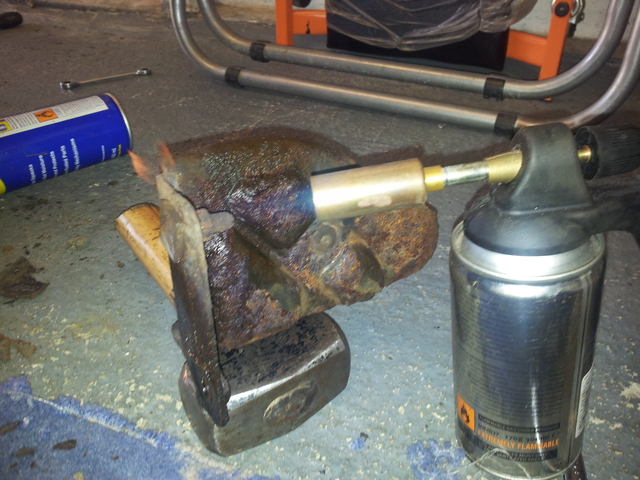 I still couldn't undo the bolt, out came the dremel and with a few seconds it was off with no damage to the bumper mount.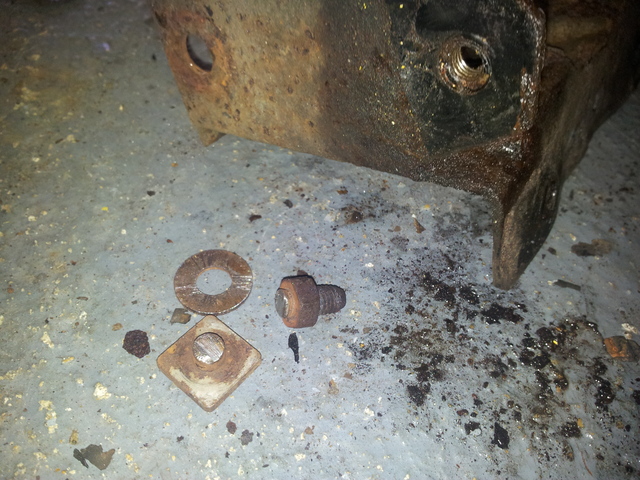 The bumper mounts are actually in reasonable condition, yes they are very rusty but compared with the swiss cheese I pulled off my other Cinquecento, I'm rather pleased and it won't take much to sort them out. Although the other other was a little worse and a chunk came off during the removal process.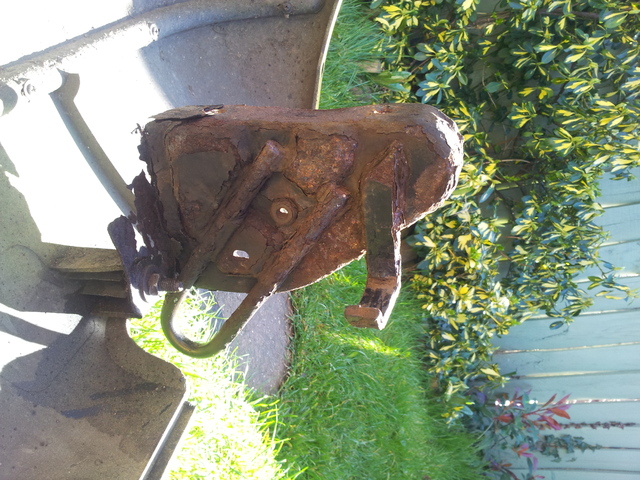 I might be able to clean it up and weld a new section on to it, thats if I can find some clean metal to weld on to !
The bumper itself is in fair condition and should come up ok with a bit of Autoglym paint renovator, it has a few deep scratches but nothing a bit of filler and a can of paint can't make good. The trim needs removing and a fresh coat of black paint applied, I will try to get some better photos when I get around to working on it.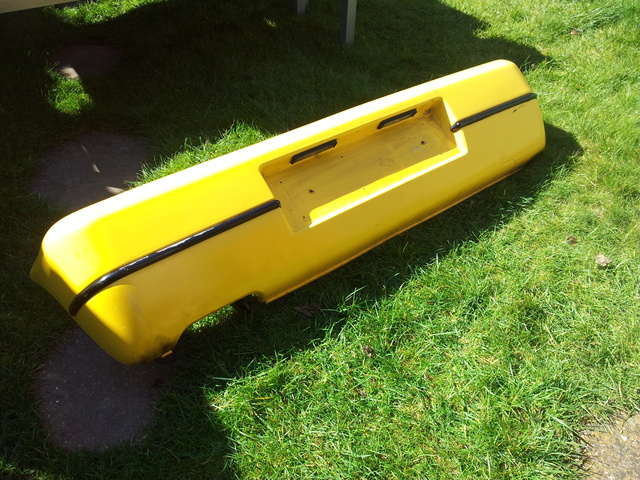 At the end of  the session I was left with a large pile of rust on the garage floor, I guess it's shaving weight off the car ! Sums up what will be featuring heavy in my next post though…